GAF Master Elite Factory-Certified Contractor.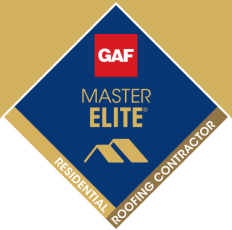 A mark of roofing excellence. Only 2% of roofers in North America are invited to become GAF Master Elite Contractors. Its cant be bought. It can only be earned.
A Master Elite contractor is the only type of roofer that can provide the Golden Pledge Warranty, the most powerful and substantial warranty in the entire roofing industry. A Golden Pledge Warranty is the only warranty that requires the entire roof system to be from GAF, a single manufacturer.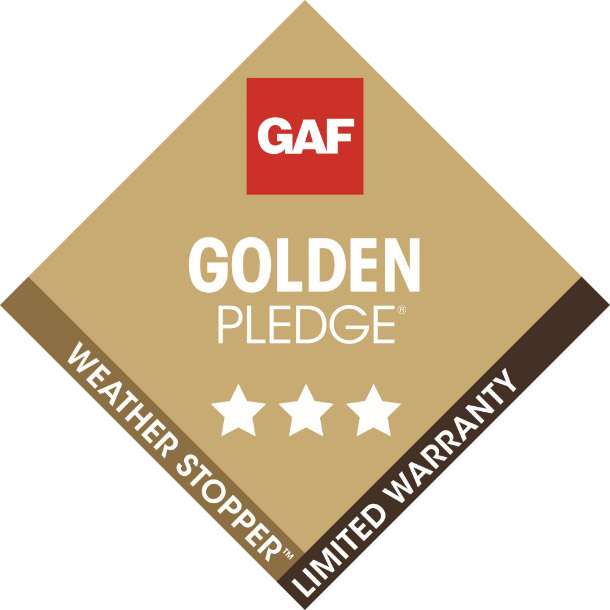 GAF Commercial Coating Factory-Certified Contractor.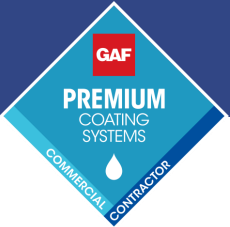 Choose GAF Acrylic Roof Coatings for protection against normal weathering, aging, and UV exposure on roofs that need moderate restoration and extension of life.
GAF Acrylic Coating utilizes the latest advances in acrylic technology to improve adhesion and provide bleed blocking on asphalt roofs.  Designed for easy application with conventional or airless equipment, as well as a brush or roller.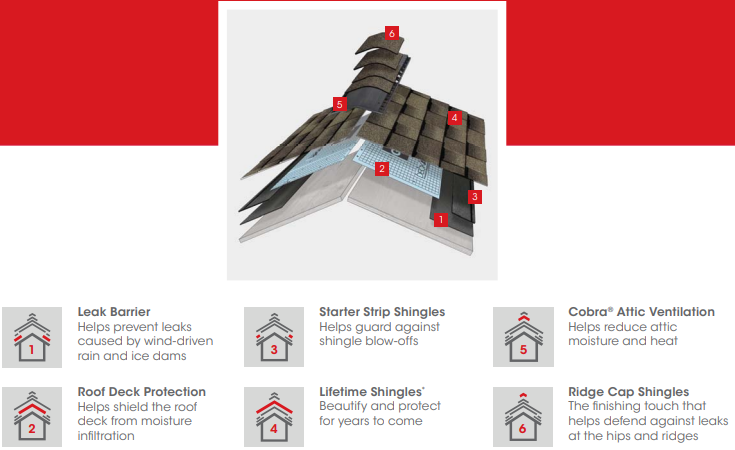 GAF Residential Roofing Materials (www.gaf.com) 
Install any GAF Lifetime Shingle & at least 3 qualifying GAF Accessories & you'll automatically get: a Lifetime Ltd. warranty on your shingles and all qualifying GAF accessories! PLUS Non-prorated coverage for the first 10 years! To get even stronger coverage, choose a System Plus or Golden Pledge Warranty!
GAF WARRANTY INFO:
Golden Pledge Warranty
The Golden Pledge Warranty covers 100% of all manufacturer defects for the entire lifetime of the shingle. This is the top-of-the-line warranty offered by GAF and includes major coverage that features both a 25-year coverage for workmanship labor as well as a 50-year coverage for materials. This includes tear-off costs, as well as disposal costs. Any repairs needed because of manufacturer defects or poor workmanship will be made by a GAF Master Elite™ Roofing Contractor, ensuring that you will get the highest quality work possible.  The Pledge is backed directly by GAF and even if the contractor who completes your roofing installation happens to no longer be in business, the warranties are still honored through GAF, and an existing warranty can even be transferred when a house is sold and passed on to a new homeowner. As with any comprehensive warranty, the Golden Pledge does have requirements to qualify for coverage. 
Master Elite Contractor 
When a Golden Pledge Warranty is offered by a roofing contractor, that roofing installation expert must be qualified as a Master Elite Contractor. Only 2% of roofers in North America are invited to become GAF Master Elite Contractors. so with the GAF Pledge comes a highly trained and certified contractor to complete roof installations.