GLEASON ROOFING

CONTRACTOR WITH

DaVinci ROOFING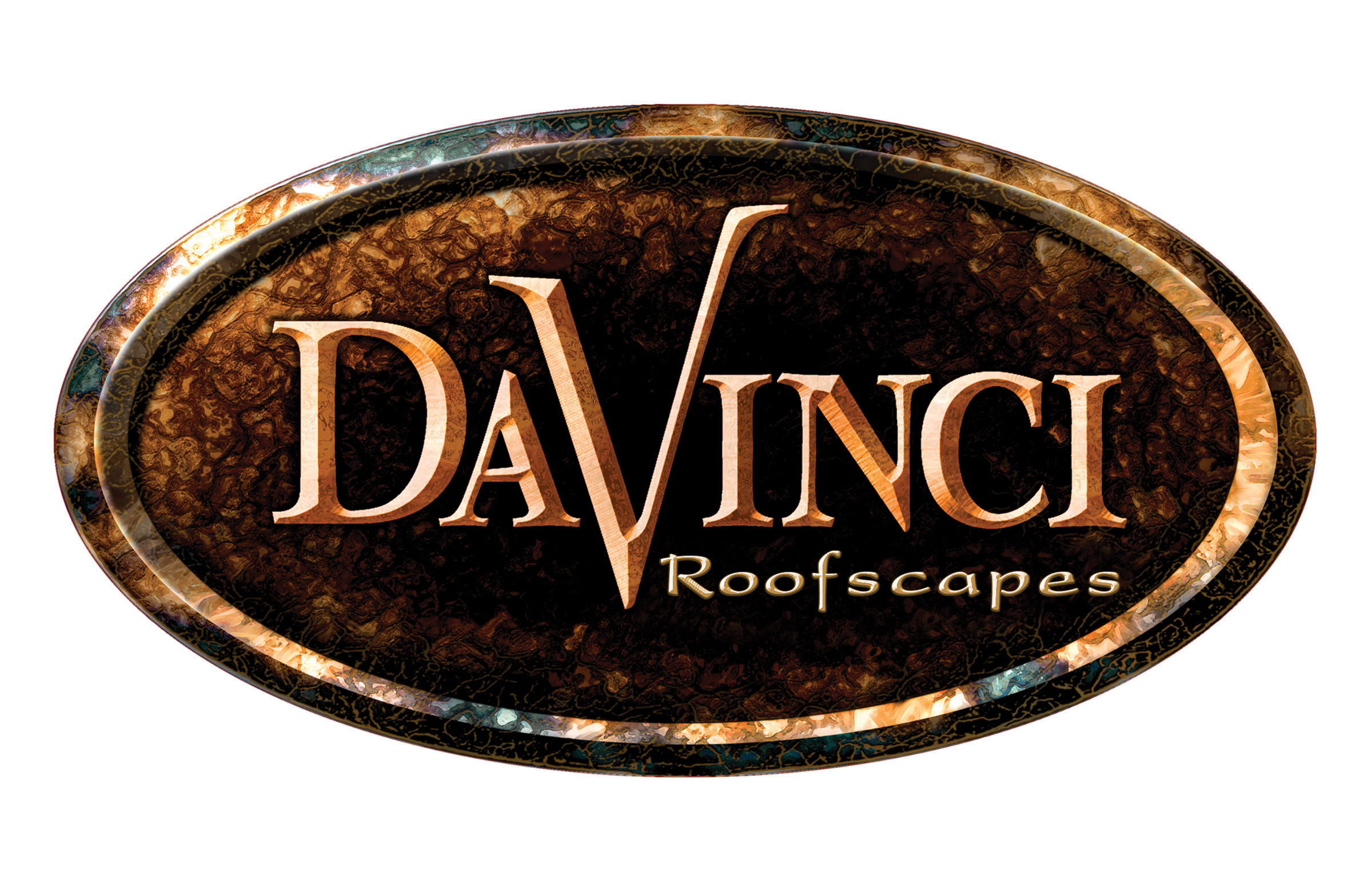 An engineered polymer, which is impregnated with fire retardant and the most advanced UV and thermal stabilizers available, specifically formulated for the tough conditions tiles are exposed to in all climates throughout the year. DaVinci roof tiles use only virgin resin in order to assure consistency.
Three differentiators – that give DaVinci Slate and Shake the authentic look discerning buyers want.
Thickness: With a 1/2-inch profile, it is twice as thick as any other synthetic tile showing more surface detail on the leading edges from almost any viewing angle.
Multiple Widths: DaVinci Slate and Shake each come in a standard mix of five tile widths pre-sorted from the factory, creating a distinctive and varied pattern when installed. Fancy Shake is available in three tile widths pre-sorted from the factory.
Single Widths: DaVinci Slate and Shake are available in single-width only bundles as well as multi-width. Bellaforté Slate and Shake, another single-width option, is engineered with a patented leading edge tab and a self-aligning ledge for quick placement and installation.
Natural Colors: Unlike other synthetic roofing materials, only DaVinci Slate and Shake tiles can be customized to work seamlessly with your design. Our standard colors are available in 50 slate and shake colors, which can be mixed for a custom look. We offer a variety of blends, or you can use our virtually limitless color palette to create a unique color for your project.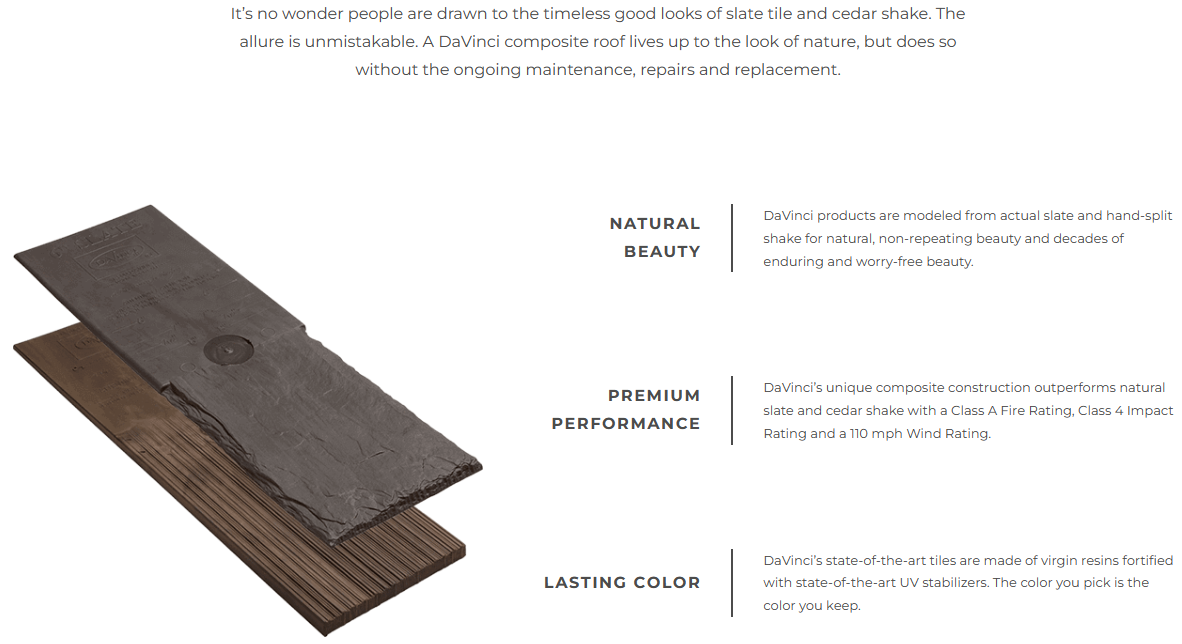 DaVinci Roofscapes is part of the Westlake Royal Building Products family, which manufactures a broad & diverse range of exterior & interior building products.