Shingle Roof
Replacement & Repair Services
If your Arizona home has a shingle roof, contact Gleason Roofing, LLC, about your roof repair and roof replacement needs. Our team of roofing contractors is fully licensed, insured and GAF Certified. We have more than 50 years of collective experience working on residential shingle roofs. Contact us today for a free estimate.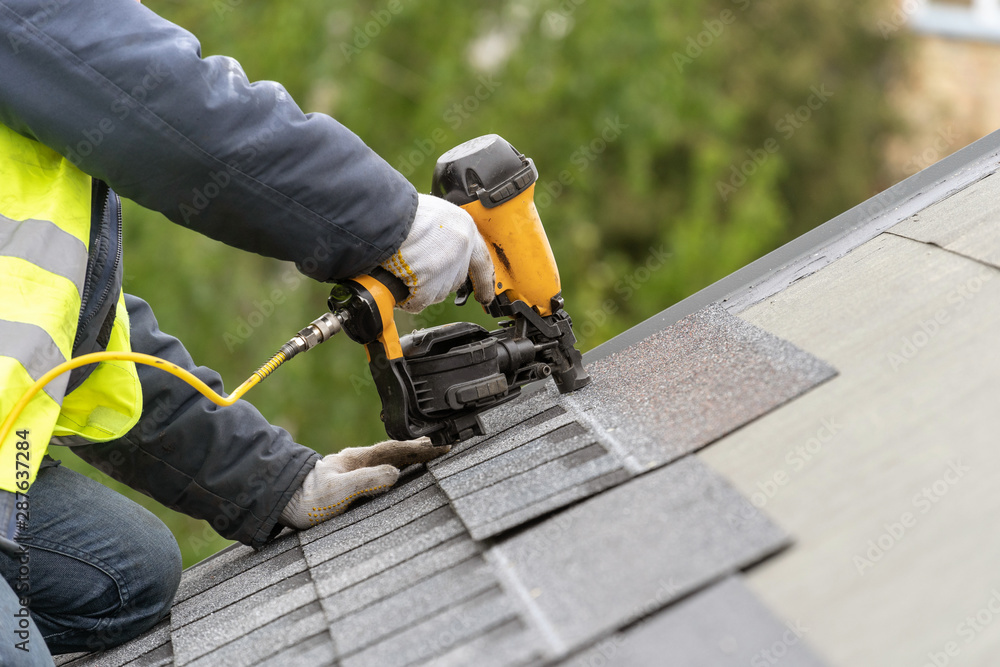 Benefits of Asphalt Shingles
Why are asphalt shingles one of the most popular roofing materials in Arizona? 
Affordable:

 

Asphalt shingles are the most affordable roofing option available.
Stylish:

 

Asphalt shingles come in many different architectural styles and colors, so you can create a distinctive look that matches the style of your home. 
Warranties:

 

Asphalt shingles offer solid warranties and design choices for every budget, so you can install a great looking, high-performance roof at a price you can afford.
Flexibility:

 

Asphalt shingles bend and flex, making them an ideal material for covering roofs with many angles.
Gleason Roofing is proud to be a GAF Certified roofing contractor. That means we have proven an uncompromising commitment to the highest standards in sales, service and installation. We can offer some of the best GAF warranties available. 
Shingle Roof Repair
Roof leaks, holes, tree damage, storm damage, missing shingles — we have seen it all and fixed it all! When your shingle roof is in need of repair, contact us. Our team is highly skilled and efficient with repair work, and we have the tools and equipment to do the job quickly and correctly the first time. 
Shingle Roof Replacement
Has your shingle roof seen better days? If it is time for roof replacement, contact us. We can inspect your roof to assess its condition and to let you know for certain whether it is time for replacement. We can also assist you in selecting new shingles for your roof and provide you with a free estimate.
Request a Free Estimate
Please complete this form to have a member of our team contact you for a free estimate.
Quality Roofing at a Reasonable Price
Led by Brian Gleason and Josh Hardin, Gleason Roofing, LLC, is a proud family-owned roofing company located in Tempe, AZ that offers commercial and residential roofing services, including shingle roofs, tile roofs, flat roofs, roof coating, foam coating, and some General Contracting work. We are fully licensed and insured, and we deliver exceptional workmanship, high-quality materials and outstanding customer service at a fair and honest price. We have We have over 50 years of collective experience providing superior roofing solutions you can trust.  under each of our belts. Our roofing team is fully licensed and insured, and our company has been a member of the Better Business Bureau, with an A+ rating. Our high rating means that we provide exceptional service in all areas of our business, including sales, workmanship, and customer service. Our customers consistently express complete satisfaction with the services we perform.