Tile Roof Specialists
Residential and Commercial
Nothing says Arizona like a beautiful, professionally installed tile roof. And Gleason Roofing, LLC, knows how to deliver the classic look of Arizona with attractive, high-quality tile roof repair and roof replacement services.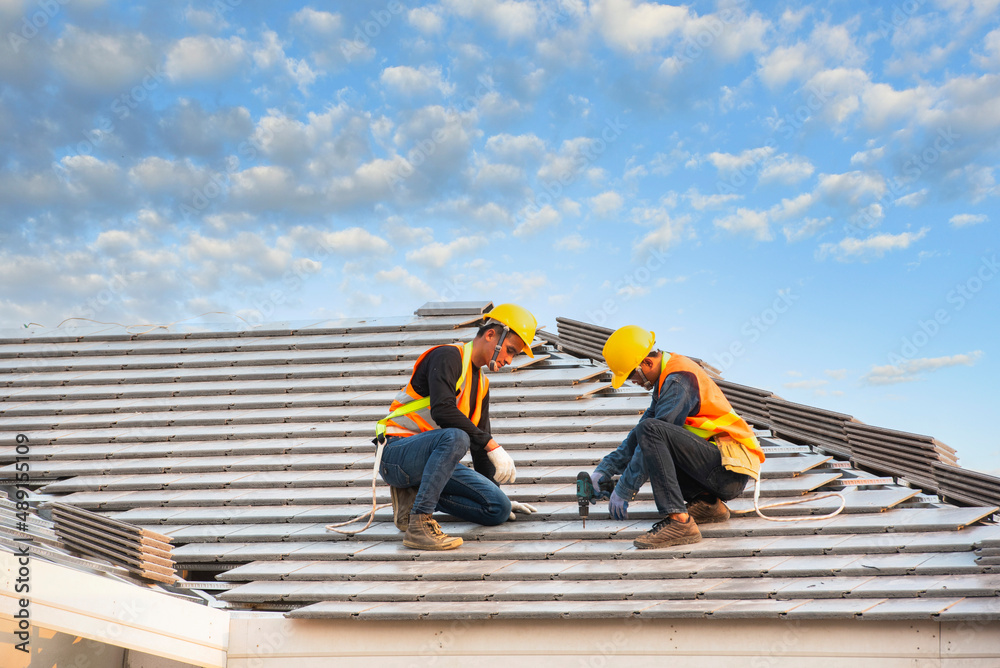 Tile Roof Repair
Tree damage, storm damage, missing tiles and broken tiles—we handle it all! Contact us when your tile roof is in need of repair. Our team has significant skill regarding tile roof repair work, and we have all the tools and equipment to do the job fast and right.
Signs Your Tile Roof Needs Repair
A tile roof does not need to be leaking to be in need of repair. Here are some of the most common signs your tile roof may need attention.
Cracked or broken tiles:

 

Tile roofs are not immune to tree damage, hail or other accidents. You should replace cracked or broken tiles to prevent further damage to your roof.
Slipping & sliding:

 

When roof tiles have improper installation, or when their adhesive starts to break down, they can slip and slide off the roof, which can leave your roof exposed.
Chipped tiles:

 

A small chip here and there is no cause for alarm, but tiles with large chips need replacement to protect your roof deck below from damage.
Tile Roof Replacement
Is your tile roof showing its age? When you are ready to replace your tile roof, contact us. We will have one of our roofing contractors inspect your tile roof to confirm that it is time for replacement. We will provide you with a free estimate. We can also help you select new tile for your roof replacement, if desired, so you receive exactly the look that you want.
Types of Tiles We Offer
When it comes to style, color and material choices for your tile roof replacement, Gleason Roofing can help. We offer four different types of tile materials, each with its own unique look and texture.
Clay tile
Ceramic tile
Concrete tile
Slate tile
Request a Free Estimate
Please complete this form to have a member of our team contact you for a free estimate.
Quality Roofing at a Reasonable Price
Led by Brian Gleason and Josh Hardin, Gleason Roofing, LLC, is a proud family-owned roofing company located in Tempe, AZ that offers commercial and residential roofing services, including shingle roofs, tile roofs, solar services, and foam coating. We are fully licensed and insured, and we deliver exceptional workmanship, high-quality materials and outstanding customer service at a fair and honest price. We have more than 25 years of roof contracting work under each of our belts. Our roofing team is fully licensed and insured, and our company has been a member of the Better Business Bureau, with an A+ rating. Our high rating means that we provide exceptional service in all areas of our business, including sales, workmanship, and customer service. Our customers consistently express complete satisfaction with the services we perform.